Solar Yard Lights is brighter and lasts longer than other similarsolar lights, High-quality solar panels convert light energy intoelectrical energy when exposed to sunlight and store it in a large-capacity battery, auto turn on at night to illuminate your yard.
Advantage:
     360° light emission, with intelligent light control sensor,the brightness is greater than 3200LM.
     Professional design team, high-end appearance, patented products.
     No wires needed, easy installation, saving your electricity bill.
      IP65 waterproof rating, no worries about rain, snow,or any bad weather.
      Highly recommend for the path, garden, back yard, front door, patio, walkway, step, etc.
1)Fast Charging Efficiency
High quality solar panel,21% of light conversion full charge in about6-8 hours.
2)Large capacity battery
Long battery lifespan and more durable,even use in the -20℃~65℃ area
3)LED Chip
Moisture-proof and waterproof,high quality LED lamp bead has a wide lighting range.
Engineered spectra to closely match natural light

CRI>90,R9>50, high Rfand Rg values.

High efficiency full spectrum solution.

No violet chip augmentation.

Hot color targeted.

Industry standard 2835 footprint.

Broad product platform availability (SMDs and COBs)
Full consistent spectrum with fewer spectral spikes

Natural and vivid color rendering.

Greater energy savings, lower utility costs.

Economical, high efficiency solution.

Uniform and consistent white light under application




conditions.

Ease of design and rapid go-to-market

Enables greater design flexibility and platform color




consistency
Typical Radiation Pattern: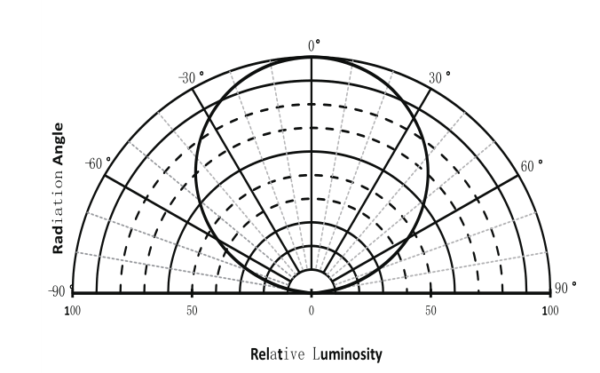 Enables greater design flexibility and platform color consistency


Note :
1. Color spectra measured at typical current for Tsp = 85°C
2. Spectra are provided as reference only and are not a guarantee of performance
3. Spectra under different current will be different from the Spectra under typical current.
DesignLife:6-8 years
Nominal Voltage:3.2V
Nominal Capacity:36AH
Self-Discharge
3% of capacity declined per month at 20°C(average)                           
Operation Temperature Range:
Discharge :-20~60°℃
Charge:-10~60℃
Storage: -20~60°℃
Max.Discharge Current77°F(25℃):120OA(5s)
Short Circuit Current:3000A
BATTERY GUARANTEE OF QUALITY
No.1 Battery Cells
High-end battery cells keep every cell's voltage,resistance,capacity,discharging always in sync.
No.2 Battery Protector
High precision IC keep performance more stable protect over load ,over charge ,over discharge ,
short circuit ,over voltage ,over current keep battery pack always safe and long life span.
No.3 Precision Welding Machine
Fully automatic precision welding machine can ensure that every battery can be welded firmly
to prevent the danger of short circuit or power failure.
No.4 Aging Test Machine
every battery pack need to thorough charging and discharging test by the aging test machine
to keep 100% qualified.